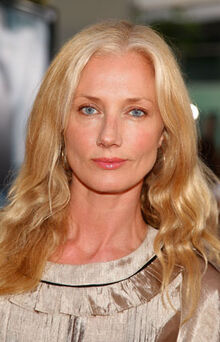 Joely Richardson is an English actress who plays Queen Catherine Parr in Season Four of The Tudors. She is the sister of late actress Natasha Richardson.
Richardson is also known for her co-starring roles in the TV series Nip/Tuck and the 2011 film The Girl with the Dragon Tattoo.
A member of the "Redgrave Dynasty" (a family with many generations of distinguished actors/actresses), she was born in 1965 in London, England. She was formerly married to producer Tim Bevan, with whom she has a daughter, Daisy Bevan (also an actress).
She also had a staring role in the tv movie "Wallis & Edward".