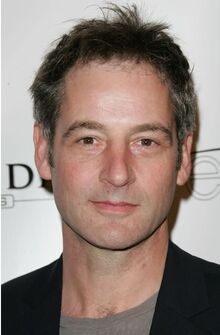 Jeremy Northam is an English actor who plays Sir Thomas More in The Tudors.
Northam is well-known for his performances in films such as Martin and Lewis (in which he played Dean Martin), Gosford Park, The Golden Bowl, and Enigma. He is also acclaimed for his stage work at the Royal National Theater, and has done a number of audiobook recordings. In 2008, he played a leading role in the New Zealand film Dean Spanley alongside his future Tudors co-stars Peter O'Toole and Sam Neill. He portrayed Anthony Eden in seasons one and two of The Crown.
Born in 1961 in Caimbridge, Northam married Liz Moro in 2005. They divorced in 2009.