Hans Matheson is a Scottish actor and musician who plays Thomas Cranmer in Season Two of The Tudors. He also appeared prominently in another Tudor TV drama, The Virgin Queen, playing the Earl of Essex.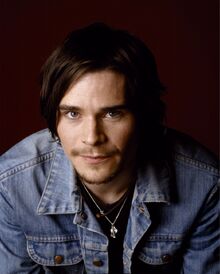 In film, Matheson is known for his roles in Clash of the Titans, 300: Rise of an Empire, and Sherlock Holmes. He was born in Stornoway, Scotland, in 1975.
Matheson is also an accomplished musician.